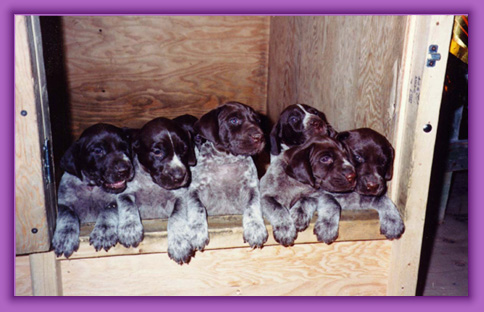 Born November 27, 1995, sired by Huntersglen Baron Leopold CDX, AmCD, VADC, NJC, FM
Far left: CH. Gates Creek Lee Roy v Franken ('Lee Roy'), ADC, AGN, NAC, NGC, NJC, FbDCH. Second from left: CH. Gates Creek Lili Marlene ('Adria'). Third from left: Gates Creek Shiva's Fire Star ('Heidi'), CD, AGN, Am.CD, ADC, OAC, NJC, FM.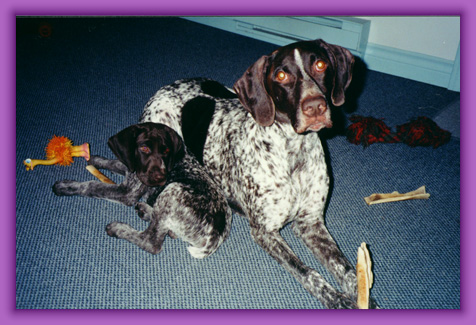 With son LeeRoy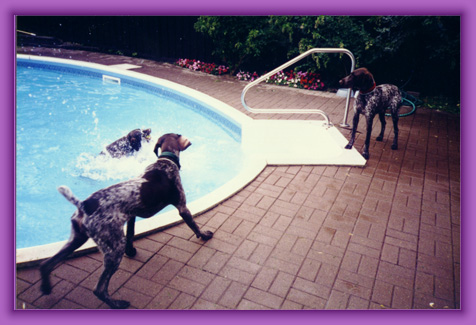 "Come on in, kids." Mom in the pool at the puppies' 7-month-old reunion.