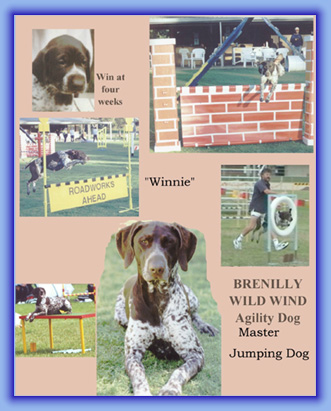 Brenilly Wild Wind
ADM, JDM, SAAD(2/9 MAAD) AATD



SIRE: Ch Edelhof Silas (imp UK)
DAM: Ch Brenilly Nellie Melba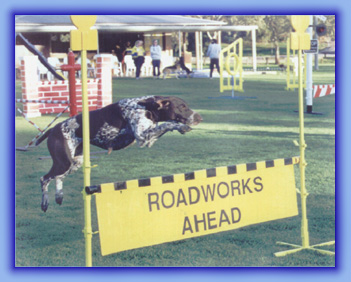 Winnie is the second GSP in Australia to gain her masters title. Although she took a while to get her first "Excellent" pass, she completed her excellent and master titles in just 6 months. Jumping titles have just been introduced to Australia - Winnie did us proud by being the first dog of any breed to gain a jumping title, in 3 straight trials. Winnie is the first dog that Keith has ever owned, or trained - her success has guaranteed that Keith has become a true agility addict! She is is a master of the gundog snap, and the winner of the 2002 Balder trophy.